Highly Innovative Therma Vent Technology VA
Therma Vent Technology VA for Effective Ventilation System
A ventilation system is a particular part of the house or building by which it provides healthy and safe atmosphere for your workplace or to the place we live. A ventilation system is an important part of the house. Its main purpose is to minimize the high temperatures while ventilating out any moisture that might come into the attic or roofing system.  This allows your home to provide you with a temperate feeling that equals comfort. There are lots of moderate ventilation systems available in the market with modern architectural technology. But, there is a big difference between moderate ventilation and a exceptional ventilation system.  Ever changing constructions and techniques are needed to be done, different residential houses and buildings have unique solutions which are highly innovative and yet cost effective.
Air Intake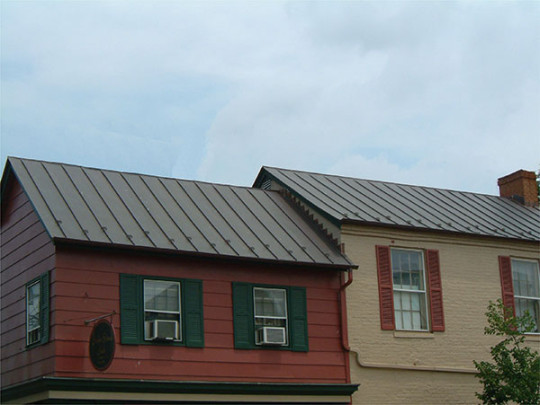 The efficiency of a ventilation system will always be determined by its air intake. The air flow which is coming from the outside must be equal to the air inside that needs to be dissipated and vent out. With a ridge vent system the volume of extreme heat from the inside can be controlled. These intake vents must be placed in most parts of the roof particularly in the lower areas such as eaves. Years and years of research have proven that using a vent ridge system combined with intake vents at the eaves are the most efficient ventilation system you can install for your home or building.
Both residential homes and commercial spaces need to have a supply of fresh air flowing around the area. The musty and toxic air must be replaced with clean and healthy air. It is the common basis of a healthy home or working environment. An effective ventilation system helps you to avoid damages from having an extreme heat. A proper kind of system in your ventilation is the most single important factor that you must consider. It governs the longevity of your metal roof and at the same way provides relaxing surroundings. The best metal roofing system ensures that there is balance between the air coming in and coming out.
Alpha Rain Incorporated
If your home was constructed more than 20 years ago, then there is a big chance that you need to make some decisions about renovating or improving your house in order to reduce air lose. But, there are ways you can reduce your expenses if you want to improve your ventilation system at moderate low cost.
We, Alpha Rain incorporated have been serving in most part of Virginia for more than 15 years installing metal roofs in every household and commercial space. As a metal roofing company, we understand that costsare a factor when refining your ventilation system. We recently have been using and were the first company to installed and test the patented therma ventilation system which is effective and highly beneficial.Likewise, if you will notice the poor quality of indoor air, it is an evidence of poor air flow in your venting system, if in fact you have any ventilation at all in your attic or roof system. Allow us to help you and deal with the problem by applying our highly innovative techniques and technology to provide you quality ventilation. Alpha Rain Incorporated is the leading metal roofing VA.