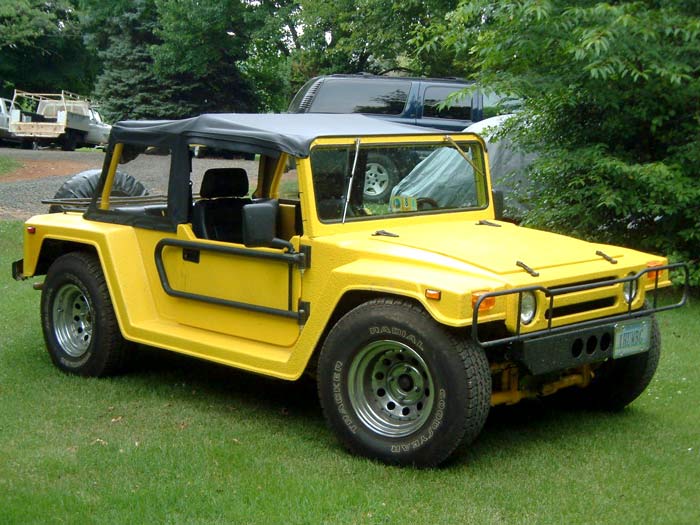 If you live in the Northern Virginia area then chances are you have seen our "company" car.  We've had a lot of fun building and driving it.  We also get a lot of questions about it.  Click on the  "Humbug" for the full story and photos.
The Humbug is a Volkswagen Kit car that started from an old worn out 1974 Beetle. It was stripped down to the chassis, then the chassis was powder coated and rebuilt with new neoprene bushings. Then the body built by the "Wombat Car Company" was bolted onto the chassis. More modifications were made so that the car would accept a fuel injected Subaru Engine. The Humbug was then painted with a truck bed-liner for durability.
I hope you have as much fun looking at the  photo history of the Humbug, as we have had building and driving it. Oh, by the way, because it is so light it gets about 35 MPG!
See you around town!