Find the Perfect Metal Roofing Company for Your Home
Metal Roofing Contractors Northern Virginia
Installing a new metal roof for your house is a big investment. Therefore, it should be prepared and installed accordingly in order to make sure that it will stay strong in the long run. It should withstand different types of catastrophes and will not get you into trouble with expensive maintenance and repairs. Consider the design, style and prepainted Metal which will increase the value of your home. So, the solution in this subject matter is to find a good metal roofing company that fits your preferences and level of quality.
When finding good contractors, your main concern should be the experience and the quality for your roof. With so many metal roofing contractors available on the web, you might be overwhelmed and confused about numerous options. Make sure that the team is well trained with years of experience in the metal roofing field not just with asphalt shingles.  Most roofing companies that state they installed metal will go out and hire a sub-contractor once they've sold the job, and in fact they are just bunch of armatures.
Experience and Expertise
Contractors which have been in the metal roofing industry for quite some time understand and follow the installation requirements. They will treat your house and job as if they were installing the metal roof on their own house. In addition, these professionals work ethically and care about each individual customer and will not treat you as a dollar amount or number. Every single detail will be accounted for with the overall condition, not just your roof but also your ventilation needs for you house.
Better Roofing System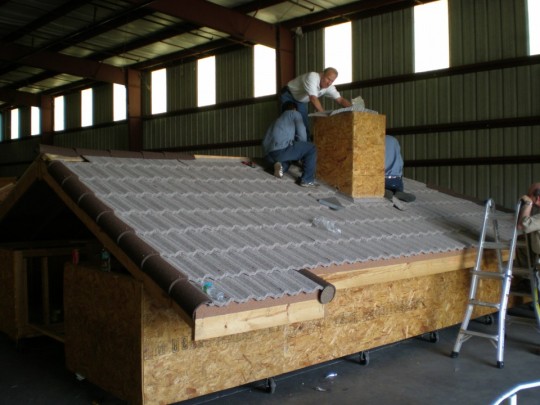 Always remember the saying; "You will always get what you paid for." Keep in mind just because a certain contractor offers you a very low price, it doesn't necessarily mean this particular contractor is your best value or option. Your priority is a great looking house with better roofing system without ongoing maintenance due to poor quality of installation.
Do your Homework
Take your time when doing your research and take advantage of using the internet.  Now you no longer have to go from place to place when researching companies. Plainly, you can do so by sitting on your couch and browsing the web. Do not hesitate to make a call when asking for any queries or questions. Also, check out the "About US" and "FAQ" pages. You should take into account the qualification of companies that state they install metal roofing and always ask for references and estimates before you decide about a particular firm.
Determine the Average Ones and the Superb
Lastly, since you are going to invest in your home, you need to determine which contractors are just average and which ones are superb. If you hired the best contractor, you'll find that the metal roofing process from estimate to installation and job completion is an effortless task. You may want to learn more about metal roofing, how the roof panels are made and the more about the installation process, and how it is done.
Alpha Rain Incorporated
On your research, make it a point that Alpha Rain incorporated is at the top of your list. The company has been in the metal roofing industry for more than 15 years of service and has developed a high energy efficient ventilation system with state-of-the-art custom vented ridge. They are the most efficient metal roofing contractors  in northern Virginia serving most part or Virginia.