Ground-breaking Residential Metal Roof Washington VA
Metal Roofing and Proper Ventilation System Virginia
Today, metal is now considered as one of the most popular roofing materials all over the world. It is a new architectural staple when it comes with good ROI (Return On Investments), style and durability. Metal roofing is also favored by many individuals who are looking to increase the value of their home and save the usage of electricity. Residential metal roofing is able to reflect heat off of homes and extend the lifespan of home air-conditioning system. In addition, metal materials can be easily recycled compared to other types of metal roofing materials. This makes your home an eco-friendly structure that can sustain fire and other natural catastrophe that might such as hailstorms, strong winds, and Hurricanes.
Lots and Lots of Benefits
Aside from residential homes, metal roofing is also becoming more and more popular to commercial spaces, factories, suburban homes and office because of many kinds of aesthetic designs and functionality. You'll find lots of metal roofing these days resembling different kinds of traditional roofing products like clay tiles, wood and even slate.
Think of it as an Investment
Metal roofing is a good investment for your home or office with added benefits. There are a wide ranges of selections when choosing metal roof materials, of course, the price will vary depending on which type of materials you are going to use plus the area. Prepainted Energy Star Metal in particular is a good and a very popular choice by many because of its energy efficiency. Other options that you can consider are stainless steel or even copper. These materials will surely add to the value of your property. Yet, of course, these materials are costly comparted to the lower quality roofing materials such as Asphalt Shingles. All metal roofing products are extremely durable, available with many styles, colors, and are trendy.
Want to go Cheap?
Your might have heard or been told that metal roofing can be accomplished as a DIY weekend project in order to cut costs and expenses. However, if you want it done right, you need to leave it to the professionals and find a contractor who is certified and specializes in metal. It is highly recommended to invest your time and energy to find credible contractors rather than DIY (Do It Yourself.)
You Spotted the Right Crew on the Job – Metal Roofing Virginia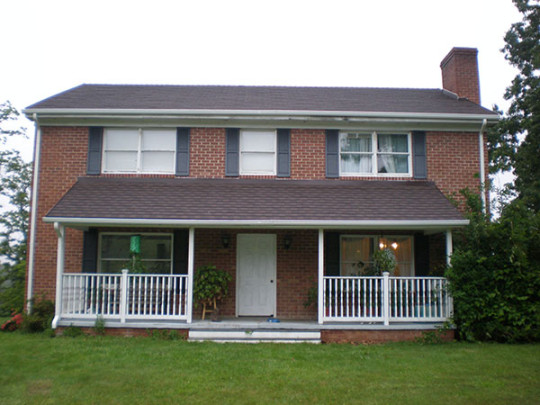 No further research is needed because you spotted the right contractor in terms of metal roofing installation. We, Alpha Rain Incorporated are the name you can trust in roofing installation, designs, and ventilation system. We've been in the business specializing in metal roofing for more than 15 years and have installed over 1,000 plus metal roofs in most parts of Virginia. We are proud to present you our patented ventilation system self-cooling structure. Our revolutionized smart cooling roof ventilation system is designed with custom vented ridge with special eave venting which makes the air cooler by Releasing, Reflecting and Stopping the heat from entering into you attic. The temperature coming from the sunlight can even be further stopped by our custom solar powered ridge vent fans. Please look at our website for more information AlphaRain.com.