Metal Roofing Warrenton VA
Metal Roofing Warrenton VA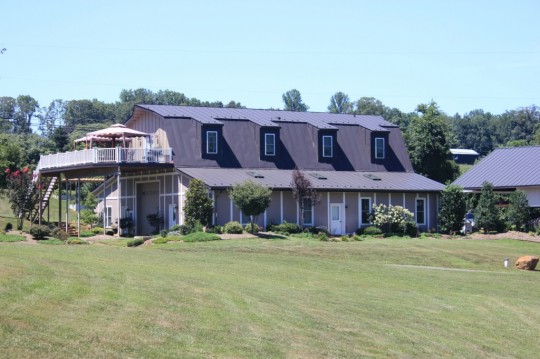 Phone 540-222-1642 we are Alpha Rain The Metal Roofing Company.  Metal Roofing Warrenton VA has made a description of our metal roofing patented energy saving ventilation system in the video below.  We want to talk about Warrenton VA and the metal roofs we are installing in that area.  We have been working on a new patented metal roof ventilation system that can save a lot on energy saving by air movement and getting the hot air out of your attic along with the under roof ventilation system that keep the hot air from entering your attic.  The test example that we did was on a house that had little or no ventilation no ridge vents no soffit vents, so we installed our ventilation system and had amazing results. 
In fact amazing don't not even get close to accounting for what the results really were, the attic temperature was at over 150 on a 96 degree day, and we installed our system and now that attic was 96 degrees at the base and 103 at the peak on the same 96 degree day.  There is nothing on the market that can claim or prove the same results.
Take a look at the video below, you can also contact us by phone 540-687-0603 or by email info@alpharain.com or AlphaRain.com
Please take a look at our video titled Metal Roofing Warrenton VA
For more info please fill out our form below and I will contact you.
The article was made for the zip codes of 20186, 20187, 20188.
Thanks for reading Metal Roofing Warrenton VA Article