Metal Roofing Sumerduck VA
Metal Roofing Sumerduck VA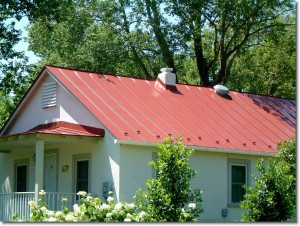 We are Alpha Rain The Metal Roofing Company, our number is 540-222-1642. I have recorded a short video about our metal roofing system and our ventilation system for Sumerduck VA.  If you have high temperatures in your attic you need to see this video, we have our own patented ventilation system that we have created over the last 10 years that will bring average attic temperatures from 150 degrees down to 103 degrees.
We are a no hassle Family business, my father and I run the company and it would be either one of us that would meet with you in person to show you the samples and go over how and what we do, and why it works.  I'm the guy in the video and would love to show you a more detailed explanation of how it would work.
The under roof ventilation system that we created over a 10 year period is the only option in this market that will get you results of attic air temperature at the base of the attic that is the same as the outside air temperature.  Please browse our website on the links above or below.  We have more information about this system online and would love to drive a couple minutes down the road to Sumerduck VA from are offices in Warrenton VA to show you are metal roofing system and options.
Take a look at our video and please check us out at AlphaRain.com or you can reach us at 540-222-1642
Please take a look at our video titled: Metal Roofing Sumerduck VA
For more info please fill out our form below and I will contact you.
Thanks for reading Metal Roofing Sumerduck VA Article