Metal Roofing Solar VA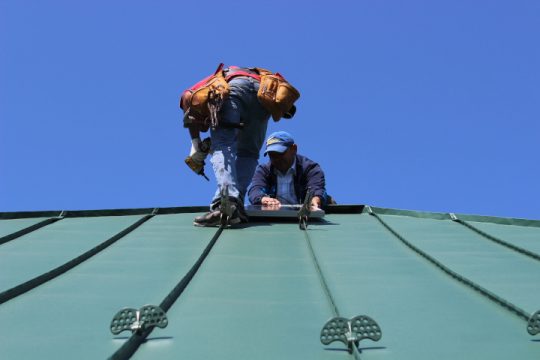 Phone is 540-222-1642 we are Alpha Rain The Metal Roofing Company.  We have been installing metal roofing systems for over a decade; we have designed and created the industry's leading ventilation system in America.  In this video we are going to talk about how and why metal roofing with a standing seam metal roof is one of the best roofing systems for solar systems.
We want you are customs (even if you don't use our company) to know the most you can about and have the best information when you make a decision in purchasing a metal roofing system or Solar System for your house.  As you will see in the video the main reason that solar is best installed on a standing seam metal roof is that you do not have to penetrate the metal roof.   When you install solar panels on a normal asphalt shingle roof you have to drill the screws right through the shingles, this can have some problems later down the road.  Then you also have to deal with the fact that most asphalt shingle roofs don't even last 15-20 years now.
Take a look at our video and please check us out at AlphaRain.com or you can reach us at 540-222-1642
Please take a look at our video titled Metal Roofing Solar VA

For more info please fill out our form below and I will contact you.
Thanks for reading Metal Roofing Solar VA Article