Metal Roofing Remington VA
Metal Roofing Remington VA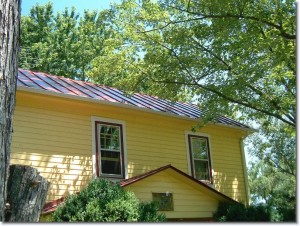 Phone number 540-222-1642 we are Alpha Rain The Metal Roofing Company.  We have a short video about our metal roofing systems for Remington VA.  We will show our patented under roof ventilation system that we have created and has been installing on many houses locally.  We have solved many problems with temperatures in the attic of over 150 degrees, being able to bring that temperature down to 103 degrees with our system.
High attic air temperature are a huge problem for homes and if you don't know what temperature it is in your attic you might be spending a couple hundred extra bucks a year just cooling your house by fighting against you hot attic.  Our Platinum metal roofing system have the under roof ventilation that will bring your attic down to whatever the outside air temperature is during the middle of the summer.  We know this to be true for Remington VA, because we have installed enough systems to have confirmed data to support our claims above.
Take a look at our video and please check us out at AlphaRain.com or you can reach us at 540-222-1642
Please take a look at our video titled: Metal Roofing Remington VA
For more info please fill out our form below and I will contact you.
Thanks for reading Metal Roofing Remington VA Article