Metal Roofing Culpeper VA
Metal Roofing Culpeper VA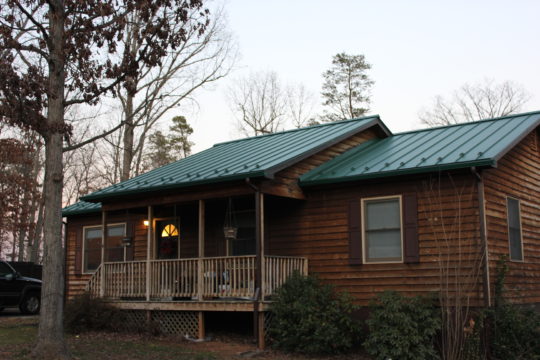 Phone 540-222-1642 we are Alpha Rain The Metal Roofing Company.  Metal Roofing Culpeper VA, in this video I will show the description of our metal roofing system with our patented energy saving ventilation system.  We want to talk about our local area of Culpeper VA and the metal roofs we install here.  We have designed and made a roof ventilation system that is installed under the roof that will allow for air to travel under your metal roof and creates a thermal break, a radiant barrier and stop the convective heat.
I just sold my first house that we installed this system on for as a prototype a couple years back.  The system worked so well now that I've sold my house and moved into another house that does not have this under roof metal roofing ventilation system I miss how even the temperature in the house was, and the lower cooling cost we very nice.  I will never live in a house without this system, it doesn't matter where in the county I live, it has amazing results in the summer or the winter.
Take a look at the video below, you can also contact us by phone 540-687-0603 or by email info@alpharain.com or AlphaRain.com
Please take a look at our video titled Metal Roofing Culpeper VA
For more info please fill out our form below and I will contact you.
The article was made for the zip codes of  22701.
Thanks for reading Metal Roofing Culpeper VA Article