Metal Roofing Chimney Flashing in Leesburg Virginia
Metal Roofing Chimney Flashing in Leesburg Virginia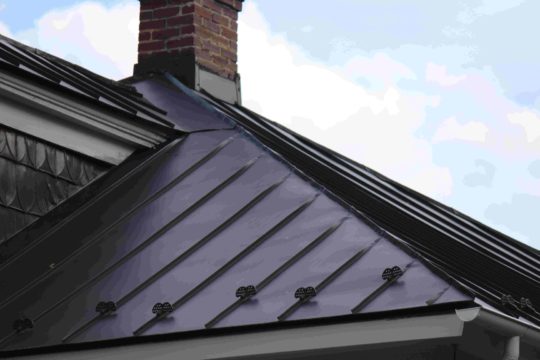 Phone 540-222-1642 we are Alpha Rain The Metal Roofing Company.  We are the metal roofing company alpha rain this video is for  Leesburg VA. I will show you how normal chimney flashing is and what a riglet chimney flashing is and how it will not allow leaks from happening. A good roofer knows what a riglet is and how to install them around chimneys and other wall flashing.  Unfortunately that is not a lot of roofers around that are good roofers, because out of all the roofs that we inspect and reroof I would say that only about 5% have a riglet for flashing.  A Riglet is when you actually will cut into the stone or brick and inch or more and then tuck your flashing into it, instead of taking the metal flashing and putting it right up to the stone or brick and then applying the caulk, basically using the caulk as glue.  That only works for about a year or two in some case, and a little longer if you are lucky.  Once the caulk pulls away which will happen then the water every time it will leak will run down behind the flashing and you start seeing leaking at those locations.  When you install a riglet
Below we have our information and contact info, and also below that I have a link to the Metal Roofing Alliance where you can find contractors, more than just us Alpha Rain.  We believe that competition will not be able to provide you products like are under metal roof self-ventilation system, optimized custom solar powered fans designed for you attic and roofing system, but we leave it up to you the customer to decide you self.
Take a look at the video below, you can also contact us by phone 540-687-0603 or by email info@alpharain.com or AlphaRain.com 
Please take a look at our video titled Metal Roofing Chimney Flashing in Leesburg Virginia
For more info please fill out our form below and I will contact you.
The article was made for the zip codes of 20175, 20176.
Thanks for reading Metal Roofing Chimney Flashing in Leesburg Virginia