Irrefutable Metal Roofing and Ventilation System in VA
Unmatchable Metal Roofing and Ventilation System in VA
Metal roofing is a well-known roofing product that can save you money and has long term benefits. In fact, it is becoming more and more popular these days with home owners. Homeowners are choosing Metal and wanting to install it for their home for its strength and durability. Metal is resistant to elements even in the most hazardous environments.  It is protected against rust by its alloyed galvalume patented process, it has a class A fire rating that protects your home from fires from the roof top and the best of all it is tough against hail. Metal roofing is a quality roof and is perfect for homes and commercial buildings.
Metal Roofing Benefits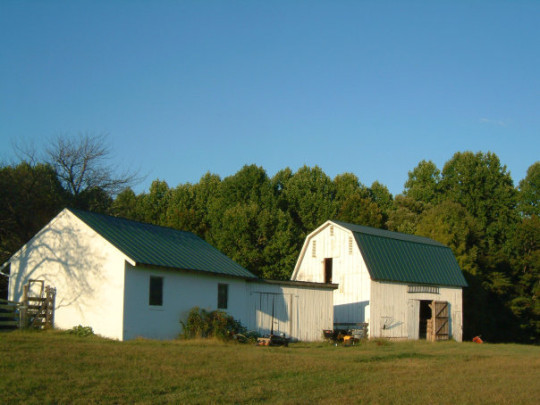 Metal roofing is a lightweight material with a weight of less than a pound per square foot, compared to Asphalt shingles which weigh more than 3 pounds per square foot on average. Regardless of how big or how small your commercial space or home is our patented ventilation system will keep the high temperatures out of the attic or work space making a cool environment inside your conditioned space. When it comes to the price, it will depend on how big the square footage of your roof area.  Metal roofing is very durable and can long last against strong winds, storms, and even fire. It is a low maintenance material and can last for 80 and even well over 100 years. It is a lifetime investment that will last for generations and generations.
Moisture Problem Caused by Excessive Heat
Despite the fact that metal roofing systems is durable and can be sustained for a long period of time, a problem can occur when it comes to improper ventilation. The metal roof can produce condensation. The moisture can cause problems with the attic and structure without proper ventilation, and during the winter the moist air can cause mildew and even mold. These problems may require you to spend great amount of money trying to fix them.  Our patented duel Ventilation system which vents under the roof and the attic at the same time will fix any problems your home or building might have, and will keep you from having to fix any problems by stopping them before they happen in the first place.
Alpha Rain Metal Roofing Virginia
We at Alpha Rain Incorporated are one of the most highly reputable metal roofing companies in Virginia and have developed a patented roof ventilation system that is able to control the temperatures in the attic using a highly innovative technology called the Therma Vent system. The Therma Vent can reduce the attic's temperature from 35 to 40 percent. These results have never been achieved with an affordable ventilation system.
Smart Cool Roof Ventilation System
The Therma Vent system is a self-ventilating cooling roof structure that reduces the hot air coming from the sun and outside heat into your attic. The design is a custom vented ridge vent using a custom eave vent that makes the air cooler. We tested the temperature and it was 150 degrees in the attic and 96 degrees outdoors. After the therma vent system was installed the result was really amazing. The outdoor temperature was still 96 degrees and we tested the attic again and it was only 103 degrees, a 47 degrees differential.
The ventilation system can also be installed with custom solar roofing fans which are exclusive.  During the hot summer days when the direct sun is at its fiercest the solar fans will turn at their fastest pace exhausting more air during the most needed time which provides saving on air conditioning cost. These fans powered by solar panels are able and effective of removing excessive heat coming from the attic. It pulls the fresh air from outside while it removes the hot air. This system exchanges the air to keep the attic cooler and avoids overheating.