Arlington Metal Roofing
With a close proximity to the nation's capital, Arlington County is home to a host of culturally significant landmarks and federal offices from the Air Force Memorial to the Pentagon. This rich history that colors the Arlington region as perpetually having one eye on the past with the other firmly set on the future reflects in its array of commercial and residential architecture. If you were able to see the scene unencumbered from an aerial view, the variety even abounds from the Virginia rooftops.  We at Alpha Rain have been offering our metal roofing products to the Arlington VA area since 1985.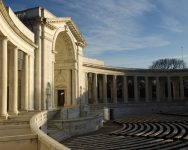 Imagine a landscape from up above of checkerboard metal roofing where each square is a specific building with its own distinct style. With Victorian-stamped shingles, stone-coated metal roofing, and even solar panels in the mix, Arlington County viewed from the vast Virginia sky is truly a wonder to behold. Our team of friendly professionals at Alpha Rain Metal Roofing is proud to be among the contributors to this awe-inspiring scene and roofing tradition.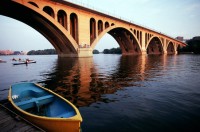 Throughout the last twenty years, Alpha Rain has been installing quality shingle and metal roofing for the citizens of historic Arlington. Although our company began with a focus on metal roofs, particularly standing seam, stone coated, and copper varieties, we are making a name for ourselves in both shingle roofing and solar roofing as well. Alpha Rain is happy to service all areas of Arlington County from Aurora Heights to Virginia Square and does anything within its power to meet or exceed its customers metal, solar, or shingle roofing needs.
Feel free to call us for a consultation about your Arlington home or business roofing projects and to receive an easy-to-understand price quote with no hidden fees to surprise you later. In the past two decades, Alpha Rain has installed hundreds of shingle, solar, and metal roofing throughout Virginia, including Arlington County. We will be happy to provide references from jobs similar to the work that you need and pride ourselves on our professional and friendly metal roofing and shingle roofing service.