Metal Roofing Same Price as Asphalt?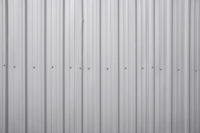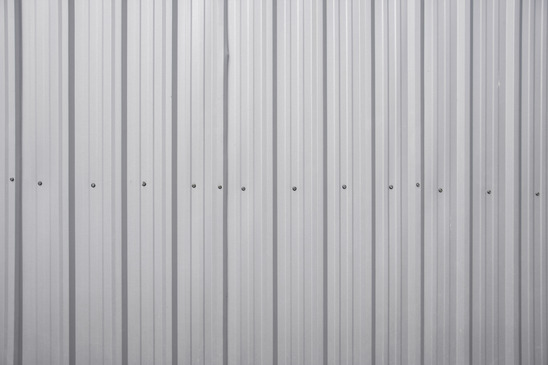 We have just launched our new economical metal roof line that in some cases beats the installed price of regular asphalt shingles. When you are thinking about a new roof you must look down the road and see how long will the roof last? How much will it cost the next time I have to replace it. Right now Asphalt shingles cost more than metal, but metal roofs cost more to install. That just changed, we have found a way to get our costs down to offer you a metal roof that has a 40 year warranty on the paint alone and is the same price as a quality dimensional shingled roof.
We have been only installing metal roofing for over 15 years now and we have been looking for ways to offer a roofing system that has long term lasting qualities with an economical price. This roof is called a mater rib that is 26 gauge Galvalume metal which is a patented zinc alloy that will not rust through if the paint fails after 40 years.
We have three levels of installations we offer with all or our metal roofs.
The Basic: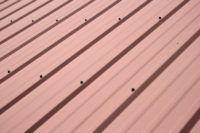 This does not include any ventilation but does offer you a quality metal roof system with some exclusives only by Alpha Rain such as our No Leak W Valley, our same color as your roof Metal Pipe Cone, and our Diamond Cut Riglet Chimney and wall Flashing system.
Premium:
This includes ventilation at the ridge with our custom made Vented J Channel, and eave venting at the base for ventilating your entire attic without costly new soffit vents or wood working that would need to be completed.
Platinum: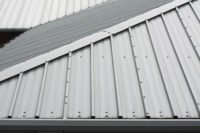 This Option was created by Alpha Rain and is called the Therma Vent System which includes a radiant barrier. This is the only under roof ventilation system that vents under the roof and the attic at the same time and stops all three ways that heat is transferred making your attic air temperature the same as the outside air temperature even on a 96 degree day.
Please click on the link below if you want more info or an estimate.
This information is coming to you from our Research and Development Department at Alpha Rain. My sources tell me that they are about to roll out some new innovative products.
Standard
With Basic Features
40 Year Paint Warranty
36" Wide Barn Panel
150 MPH wind Rating
Class 4 Impact Rating
Class A Fire Rating
Advanced
All Features of Standard
Vented Ridge
Custom Vented J Channel
Eave Cold Air Intake
Vents the attic
Reduces attic Temperatures