Creative Metal Roofing Greene County VA
Creative Metal Roofing Greene County VA
We are Alpha Rain The Metal Roof Company.  We have created a patented roof ventilation system for Metal Roofing Greene County VA. We have installed over two dozen installations with this particular Ventilation system. I would like to give voice what the results were on a property our team installed the previously mentioned ventilation product on. We  tested the air temperature and it was 96 degrees outside and it was a steamy 150 degrees in the attic area, afterwards the minute we installed the ventilation system it was still 96 degrees outside and it was that same 96 degrees in the base of the attic and it was 103 degrees at the peak of the the attic.
These results have never been seen on a system that is affordable. We have been researching this type of ventilation system for over 10 years and the biggest problem of the systems from the past was the cost involved installing it. Most of the past systems use a counter batten wood, which while it may get some results the cost is very high, plus you are using a lot natural resources that with our new under metal roof ventilation system you don't have to use.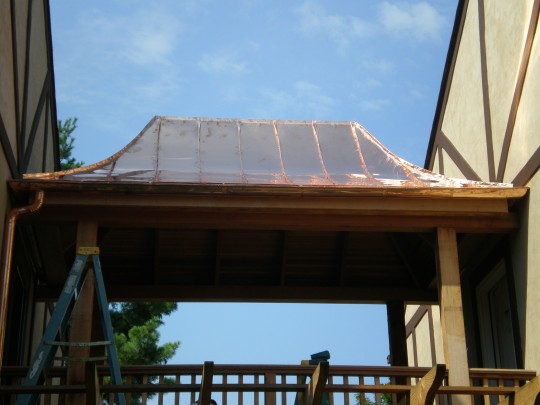 Below we have our details and contact info, as well as shown below I feature a link to the Metal Roofing Alliance. This is the place you may search for contractors, more than just us Alpha Rain. We believe that competition will certainly not have the ability to provide you products or services like our patented Therma Vent system, our improved MTO custom made renewable energy small ridge fans, or our Never leak W Valley, No Leak Riglet Chimney flashing, or our newly released Econo Steel Roofing Very close Price as Asphalt Shingles, merely to mention a few. We leave it up to you the buyers to make a decision on your own. Take a look at the youtube video in this article called Metal Roofing Greene County VA.
Alpha Rain furnishes strictly the first-rate Steel Roofing Systems that possesses a 35 year warranty on the Paint from Peeling or fading by Sheffield Metals. We provide a low gloss flat coating prepainted metal roof in which enhances energy Efficiency. Our firm belongs to the Metal Roofing Alliance as noted above, which is a powerful place to get additional metal roofing content. Feel free to Connect with our business for more details or for a free of cost price quote concerning Metal Roofing Greene County VA or if you live near, Ruckersville, Stanardsville, or any other part of Northern Virginia, Madison, or Charlottesville. Please call and speak to our business for rates on your replacement metal roofing system.