Arlington VA Metal Roofing
Arlington VA Metal Roofing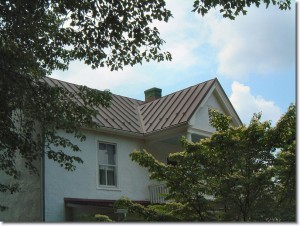 Phone is 540-222-1642 we are Alpha Rain the Metal Roofing Company.  We have developed a new Energy Efficient Roof Ventilation system for Metal Roofs in Arlington VA, we are installing this patented roof on many homes in the Arlington VA area. 
We started the research and development of this new product over 10 years ago.  Most of the homes that we work on are over 100 plus years old and what we were finding is that ventilation was a huge problem.  In fact we found that most builder today and of the past have very little knowledge of ventilation or how it works.  We know what we know only by trial and error and hundreds of hours of research into radiant barriers, air flow by ventilation and dozens of other related topics.
Now that we have solved the problem of hot air being trapped in attics and fighting against your AC, we are researching other energy saving advancements.  Take a look at our video and please check us out at AlphaRain.com or you can reach us at 540-222-1642
Please take a look at our video titled: Arlington VA Metal Roofing
For more info please fill out our form below and I will contact you.
These are the zip codes that we service in Arlington VA 22101, 22201, 22202, 22203, 22204, 22205, 22207, 22209, 22211, 22213, 22214
Thanks for reading Arlington VA Metal Roofing Article